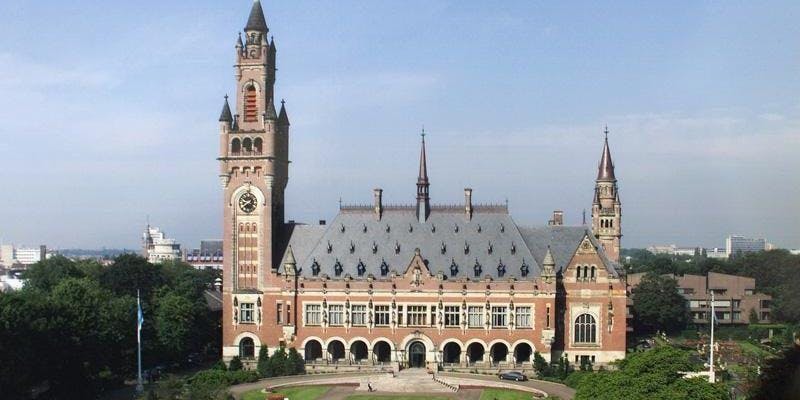 ICJ Genocide Case: The Rohingya Right of Reply; 11 December 2019 from 15:00 at the Nutshuis, The Hague (light refreshments from 14:00)
About this Event
On 11 November 2019 The Gambia filed a case against Myanmar before the International Court of Justice alleging violations of the 1948 Genocide Convention for its atrocities against the Rohingya community in Rakhine State.
In its filing, The Gambia has asked the court for an order indicating provisional measures "to protect the rights of the Rohingya group and those of The Gambia under the Genocide Convention, and to prevent the aggravation or extension of the dispute pending the final judgment of the Court." On 20 November, Myanmar announced that State Counsellor Aung San Suu Kyi will be leading the delegation to respond to Gambia's request. The announcement explicitly notes that all members of the UN, including Myanmar, are bound by the ICJ statute. The hearing will take place on 10-12 December 2019.
On Wednesday, 11 December 2019, Myanmar will respond to The Gambia's allegations in court for the firsts time. Following the oral presentations at the ICJ, No Peace Without Justice, together with Amnesty International, Asia Justice Coalition, Association pour la Lutte Contre l'Impunité et pour la Justice Transitionnelle, Burma Task Force USA, Fortify Rights, the International Federation for Human Rights (FIDH), the Global Centre for the Responsibility to Protect, the Global Justice Center, Human Rights Watch, Justice for All, Parliamentarians for Global Action, the Rohingya Support Group and the Women's Initiatives for Gender Justice are convening a meeting with representatives from the Rohingya community as a "Right of Reply" to the two days of oral observations and what the ICJ case – and Myanmar's response - means to them.
The meeting will be from 15:00 to 17:30 (light refreshments from 14:00) at the Nutshuis, Commissarissen Room, Riviervismarkt 5, Den Haag 2513 AM.
Participation in the event is free, but registration is required.
https://www.eventbrite.co.uk/e/icj-genocide-case-the-rohingya-right-of-reply-tickets-85094739657?fbclid=IwAR2gMAKzIxSuRtnW1QKsGrSm_NZ-cME5SECEE4oswGuP6zls0cjMPFnRJu8